Where to Travel In 2018
If you're planning a trip and need inspiration, here is a list of 10 places to visit. No matter what kind of thing you're looking for, there is something for everybody on this list.
[su_quote class="cust-pagination"]
"The world is a book and those who do not travel read only one page." 
― Augustine of Hippo
[/su_quote]
 
Georgetown, Malaysia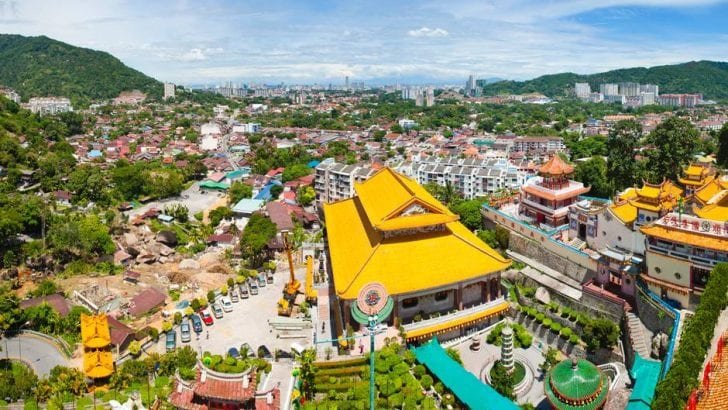 If you're looking for a combination of Indian, Chinese, and Malay cultures, look no further. In Georgetown, you will probably feel as if time is standing still and you're witnessing history in the making. It contains the best sounds, sights and smells that will make you feel alive and appreciate the diverse languages and cultures. In fact, you will feel like you're only a walk away from China and India. Therefore, if you're looking for diverse cultures that will broaden your horizons, Georgetown is the destination for you.
 
Los Angeles
If you want to go somewhere where you will never be bored and out of things to do, LA is the way to go. From historic sites to nightclubs, Los Angeles has it all. Most people see Hollywood as soon as they get there, but there are other things to do. You can visit all of the museums, explore the Silver Lake, go to Santa Monica… your options are endless. Just be ready for the long drives in-between all of the sites you want to visit.
 
Sisimiut, Greenland
If you want to visit Greenland and explore all of its beautiful sights and experience the amazing northern lights from a remote location, going to Sisimiut is like dropping off the map. Although it is the second largest city in Greenland, only 5, 500 people live there. The best time to visit this place is during the winter because the mountains were made for exploring. If you want to cover all of that ground, try dog sledding to get that authentic Greenland experience.
 
Hamburg, Germany
Many musicians such as The Beatles started their careers here. Hamburg is the home one of Germany's oldest red-light district. You can explore the rich culture and history by visiting the numerous museums, galleries, and theaters. If you're a soccer fan, you can go to a Sankt Pauli game.
 Faroe Islands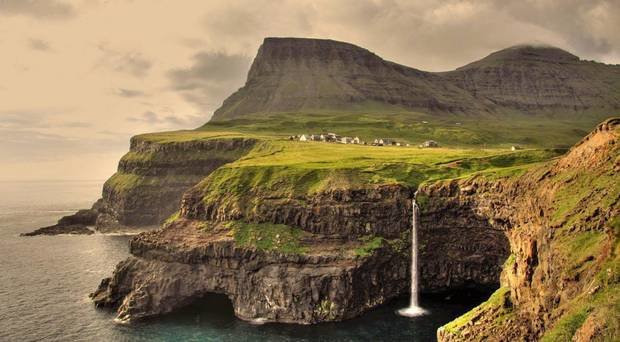 Positioned between Iceland and Norway, this group of 18 islands is a dream for nature lovers. The well-trodden hiking trails help give you a unique experience while you're exploring the stunning landscapes, mountains, and valleys.
If you are not into hiking, small cosmopolitan cities have great food scenes that would make anyone's appetite increase. Most of the islands are connected by bridges or undersea tunnels, so exploring is always an adventure. For those islands that are not connected, you can access them by ferry or a helicopter.
 
Dominical, Costa Rica
Costa Rica has always been a tourist favorite. However, for those who want to avoid the mass tourism, Dominical is a small, secluded heaven. It has a lot of things to see such as the Nauyaca Waterfalls, you can go on nature and wildlife tours, and if you're a surfer, amazing waves will grab your adventures heart and make you never want to leave.
 Montreal, Canada
This year marks Montreal's 375th anniversary, so if you're planning on going there in 2017, the city is planning to celebrate the whole year long. This culturally diverse city will offer free concerts, festivals, tastings, tours, theatrical performances, and much more. If you're going to Montreal, make sure to visit the Mount-Royal, walk on St-Paul Street, and taste all of the local craft beers.

 Havana, Cuba
If you want to experience Caribbean culture in a relaxed environment, Havana has a lot to offer. An interesting thing, for example, is a collection of old cars which you can even ride in. If you're interested in visiting a "touristy" place, take a walk about Havana Vieja. This translates to "Old Havana" and is one of the most newly renovated areas that has a lot of restaurants, hotels, and landmarks.
 
New York City
If you haven't visited New York City at least once in your life, you don't know what you're missing. All of the movies, TV shows, pictures, and any other representations don't give it justice. NYC can be overwhelming for a first-time visitor, but it's a part of the experience that the Big Apple has to offer. Therefore, visit the Brooklyn bridge, have a picnic at the Central park and stroll the Highline, and soak in everything this city has to offer because there is something for everybody.
 Seattle
If you want to experience good art, music, food and have an adventure destination, look no further than Seattle. For the past couple of decades, its popularity keeps growing, and there are good reasons for it. Its geography is truly unique. Just by taking a day trip by ferry, you can take a trip to San Juan and be transported to another world, deep in the coastal rainforests. And as for the city itself, there are a lot of places to visit, but the Space needle is truly a must-visit. This iconic structure will give you an experience you'll never forget.