Use Your Car To Make More Money — Here's How
The majority of people purchase cars for leisure and personal convenience. Still, there are those who view their cars as money sources. You might be confused how you can view a car as an investment yet its value depreciates with time. Nonetheless, you can actually make money out of your car. How? Read to find out.

 Provide Transport Services
Ever heard of Grab or Uber? Car transport services are increasingly becoming popular because of the convenience they provide to customers. The customers only need to input their location and car requirement to place their bid. Once a customer chooses your car (and if you're also near where they are), you can then fetch them and drive them to their designated destination. Many people rent out their cars to these transport services because of the high demand, and it can be your sideline and a source of income.  

 Run Errands and Make Deliveries
Some online businesses and shops cannot afford to have delivery services yet, probably because it takes money to invest a delivery car. In this case, why don't you offer your car to run errands and make deliveries on their behalf? That way, you will be able to earn some money if the business you are running errands for continues to prosper and expand. You can even rent your car as much as $25/hour when you deliver food and run errands for Task Rabbit, Postmates, Amazon Flex (now in Seattle, but expanding to other cities), and Munchery (San Francisco Bay Area, Seattle, Los Angeles, New York).

 Help People Move
Just like you, most people dream of owning a house. Why don't you help in the process of moving in? If you have a van or a pickup truck, you can earn as much as $40/hour by moving stuff such as furniture. You can also rent your car to businesses that forward goods from rural to urban areas (and vice versa). You can go to GoShare.com or BuddyTruk.com to register your car for pickup delivery. You can browse which deliveries to place your bid or just wait when a customer contacts you.  

 Lease Your Car for Special Trips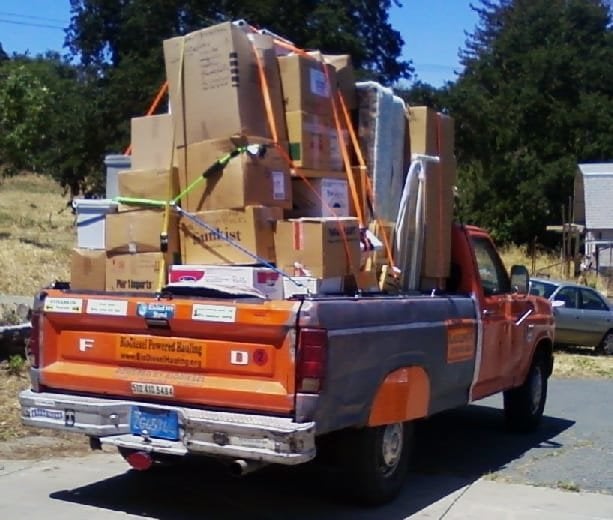 Almost everyone loves to travel; that's given. Therefore, many travel agencies offer land trips and accommodation packages to their customers. However, their quotes are a little more expensive than DIY. Why not offer your car to those people who want to do DIY traveling in groups?
You can lease out your car for them at a fixed rate depending on the number of days they decide to rent your car. Let your friends or coworkers know that your car is available if they want to make vacation trips.
Or if not, you can register to offer official services to customers to and from the airport. You can drive your customers from the airport to their designated destination (or vice versa) at a fixed rate. In this way, your customers don't have to put up with long queues finding the right cab to pick them up. 
If you just have the right mindset to make money out of your resources, you will think more of your car as an asset than a liability. If you get creative and try to apply the tips above, you won't have to worry about paying your car loan and insurance. The car business is booming, so you should seize the opportunity.